What is your inspiration?
What inspire me the most is people. It can be everything from how they dress, their way of wearing the clothes to an interesting face. I like to see how each individual expresses themselves through clothes and how they interpret fashion.
I find inspiration almost everywhere, like for example through photography, art, movies, music or nature. When looking at a single piece of clothing my head always starts working on what I would imagine wearing it with. I create most of my looks that way.
How did you come up with the blogging idea?
I started my blog in 2008 when I was sick with CFS (Chronic fatigue syndrome). I was tired all the time. On the worst I spent about 6 months in a row on my parents sofa. I did not have much connection with the world outside of my house. It was a very tough time for me.
Before this happened I lived for sports. Every day for many, many years had been all about that. Suddenly I was not able to do this anymore. My main passion was taken from me. Some time during that period I discovered fashion blogs and became addicted. Before that I was not really interested in fashion on that level. I decided to make my own blog to connect with the world, and to let my new interest for fashion grow. I wanted to share fashion from my point of view.
Do you have a fashion background? What do you do for living?
I have no fashion background besides my blog. Right now I study journalism. Perhaps I am going to start writing for a fashion magazine? I have not really decided what kind of medium I want to work with yet. There are so many exciting opportunities!
Your wardrobe's basics - things you cannot live without
Slim jeans, oversized knitted cotton sweaters and tank tops, black tights, cutoff denim shorts, a cute simple dress, a simple shirt, a moto leather jacket, a blazer, a trench coat. Plus a nice hat to toughen things up. That should make a good basic wardrobe. When mixing and matching these clothes with different shoes and jewelry you have a lot of different looks.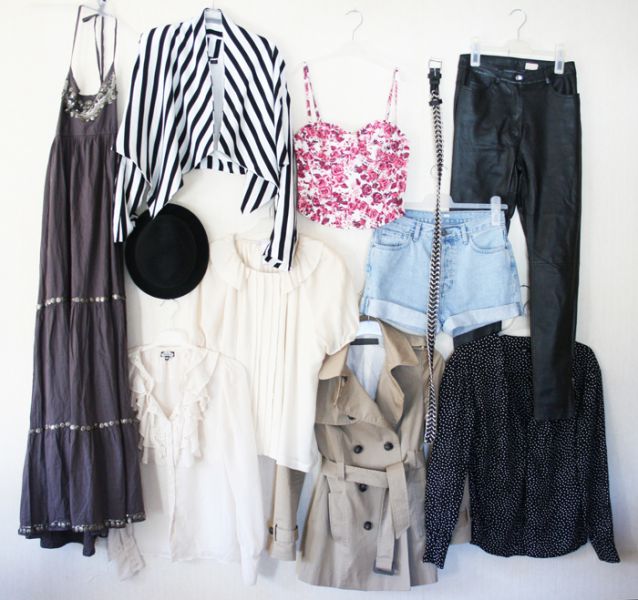 fot. Elenita.no
What is your vision of the perfect outfit? Which designers, what kind of pieces would it include?
This is a tough one. For me it is hard to be specific as I probably will change my answer from day to day. Anyway, it has to be something simple that looks great in a laidback and effortless way. Right now I am lost in the 70's and dream of white simple vintage dresses for summer, that I can wear barefoot in the grass or with a pair of cute sandals.
Maybe you could add some tips for aspiring fashion bloggers?
First of all I would advice them to focus on the design. Make a simple one that lets the content be in focus to give a good first impression.
Use large photos. Most of the fashion blogs I know of have many pictures and little text. Stick to your theme, and think quality before quantity. The best is to combine quality and quantity if possible. Blogging takes more time than it looks like, so beware of that. When that is said; look around for inspiration. Don't be afraid of doing your own thing. Play with clothes, and not least - have a lot of fun!
Tell us about your favorites shopping places in Europe
Unfortunately I haven't been able to travel much. The shopping places I have been to so far are Stockholm, Berlin and London. London has something for everyone. They are good at high street, vintage and designers. All you need you can find in London. I really want to go back there. I also dream of going to places like Paris, Copenhagen and Barcelona to check out the shopping opportunities.