This legendary item from every woman's wardrobe and definite holiday must have is older than most of the women who wear it. The first official bikini fashion show took place in Paris, July 5th 1946, after two months of projects and preparations. There are two Frenchmen responsible for this invention: the car engineer Louis Réard and the clothing designer Jacques Heim.
The apparel being "smaller than the smallest swimsuit" is therefore the result of male work. And so is its name. Designing process coincided with the American nuclear tests held on Bikini Island. Two "fashion inventors" referred to that event, rightly expecting an explosive social reaction to the two-piece scanty clothing.
Then, two films with beautiful actresses in top-and-bottom bathing suits have brought out even bigger excitement – both among women and men. After Brigitte Bardot's role in "And God created a woman" (1956) bikini turned out to be the most desired piece of ladie's wear. Its popularity rose again six years later, after Ursula Andress' appearance in "Dr. No" (1962), next to James Bond.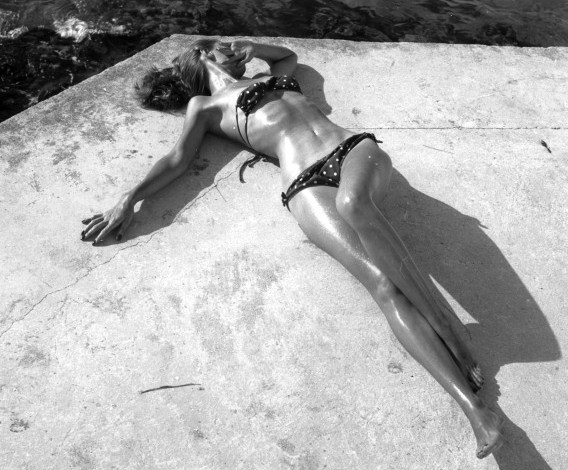 fot. East News, Toni Frissell for Harper's Bazaar (05/1947), first bikini shown outside of France
Today, almost every woman has at least one bikini set in her closet. It doesn't matter that maybe she does not look like the celebrities mentioned above, as far as she feels like one!