Shini Park, a graduate of Central Saint Martin's College of Art and Design and author of the hugely popular web blog parkandcube.com, is a very interesting person with a great imagination. See what's her inspiration and what she has in common with Poland.
What is your inspiration? Favourite designers for example.
My inspiration usually comes from something non-fashion based, for example a children's book or the shape of a building, but I must say the internet plays a huge role in my daily dose of inspiration, especially the blogs I follow and tumblr. My two favourite fashion designers are Mary Katrantzou and Martin Margiela, but because I do mostly graphic design, I like to consider everything I see and feel to be a part of the inspiration bucket.
How did you come up with the whole blogging idea?

In 2008 the blogging trend was just starting to grow and I think I hopped on that bandwagon because I was so bored during my second year of uni! I always had a blog or website since I was 16 and it was only natural that I open one as my interest for fashion and DIY style grew.
Do you have a fashion background? What do you do for living?

I have no fashion background! I studied Graphic Design at Central Saint Martins, graduated last summer and now I'm doing freelance web/graphic design projects while looking for full-time work.
Your wardrobe's basics – things you cannot live without.

Midi-length black leather skirt, slouchy knit sweater and high but comfortable heels.
What do you have in common with Poland generally?

I grew up in Poland! I was born in S.Korea, then moved to Poland because of my dad's job, and then when he quit we decided to stay... now I call it my home. My fiance is Polish as well, so that's another common factor!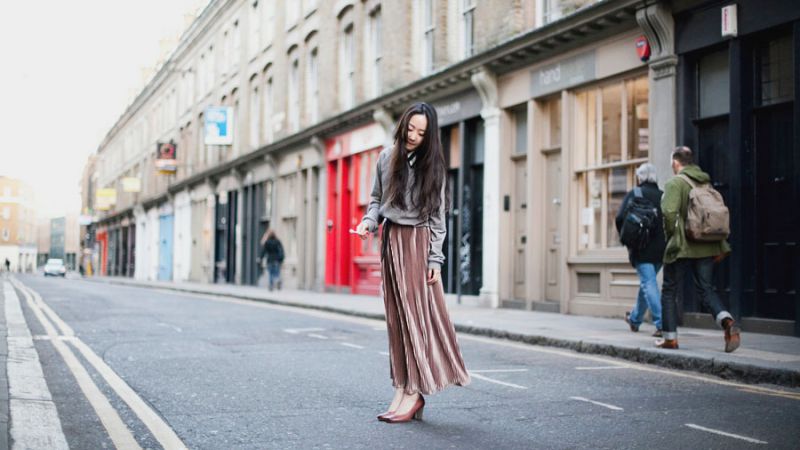 photo: Park and Cube
What is your vision of the perfect outfit? Which designers, what kind of pieces etc.?

A perfect outfit for me would comprise of a mix of high street, designer and vintage - all mixed tastefully. Slightly in trend but timeless pieces, flirty pops of colour and a good mix of texture.
Maybe you could add some tips for aspiring fashion bloggers?

Don't do it for the the sake of being famous - find a subject or two that you want to dedicate your blog to, and stick to it with passion!
Please visit Park and Cube blog!