Name and surname: Shu Pei Qin
Date and place of birth: 1 January 1990, Beijing, Chiny.
Measurements: 79-60-87 cm
Height: 178 cm
Her story: In 2007, when young Shu Pei was still in high schoo, an agent from Next Management approached her. She quickly signed up for an interview, and there she was! Later, she drew a contract in New York City and immediately went straight to work. In three years only she shew up during the most important Fashion Weeks in Milan, New York, London and Paris. This year, during the autumn-winter 2011/12 fashion shows, she made her performance on almost every event.
Most spectacular achievements: Although her career started three years ago, Shu Pei signed contracts with the top worldwide brandsm such as Gap, Maybeline, Benetton and Diesel. This season of spring-summer 2011 we will see her in ad campaigns for Vera Wang and Esprit. Shu Pei is also regularly invited to appear on the covers of the most significant fashion magazines - especially Vogue Chine, Elle China and Harper's Bazaar China.
Our opinion: Shu Pei Qin is, among her collegues form the far East, like Liu Wen or Fei Fei Sun a dream model for any designer or creative director, who search success in the Asian market. As the demand on luxury goods in that region grows, many brands decide to create special campaigns focused on reaching directly the Eastern customer.

We are very happy tough, to see how the designers open up for cultural diversity, in which we live in. Shu Pei, like many other Asian models, is a girl of delicate, but eye-catching beuaty. We could even say - it would be a sin, not to hire such a pretty girl!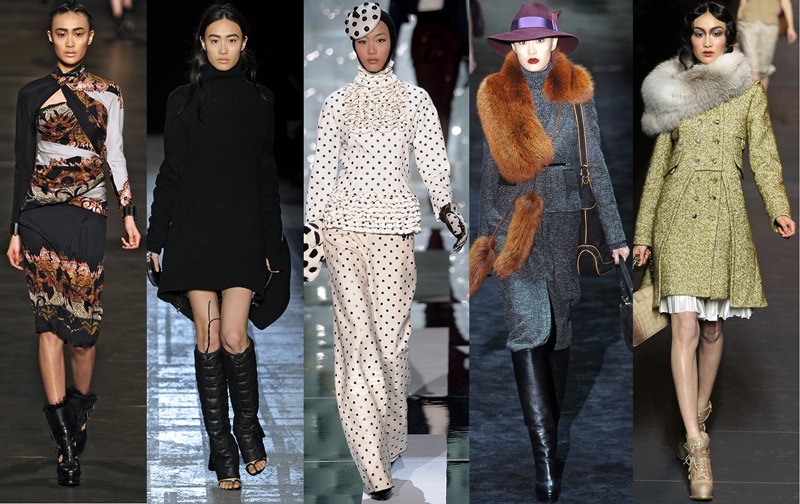 fot. East News (Etro, Alexander Wang, Marc Jacobs, Gucci, Christian Dior)
Take a look at the photos, exposed in the gallery below - there you'll find Shu Pei's latest photos from the fall-winter 2011/12 fashion shows!