All eyes are on the royal pair and the British people are crazy about them. They're on every magazine's covers, t-shirts, cupcakes or even tea bags. Everybody is curious about who is going to sew Kate's wedding dress and how did William's bachelor party look like. We have a style crush on Kate and William so let's face it!
1.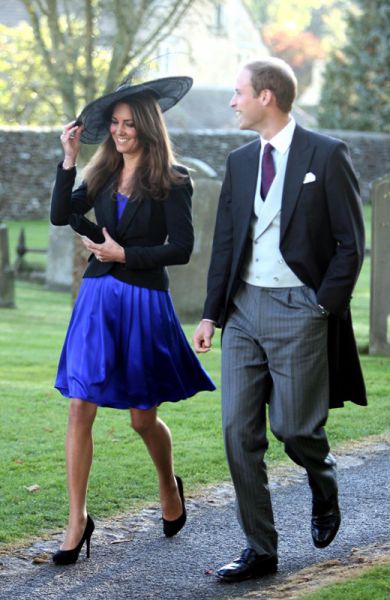 fot. East News
While strolling in the palace gardens Kate was wearing a spahire dress and it seems to be her favourite colour so far. Not to mention the fact, that it suits her natural brownish waves. Black tuxedo jacket doesn't look boring with the adornments and the hat is a trully royal accessory. Prince William is sporting interesting striped trousers, loafers and retro vest. Grinning from ear to ear the couple looks really fresh.
2.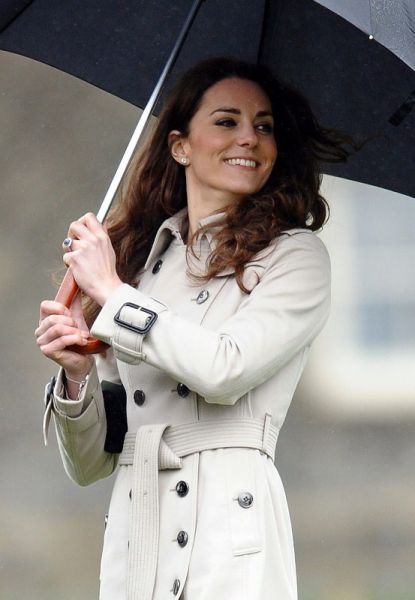 fot. East News
In this outfit all is about details. Kate was wearing classic trench coat, but with the cute frill. She's also belted with the sophisticated twist. She added black tights and high knee boots with the little heel. William chose a deep blu suit, pastel shirt and contrastin tie. Tradition mixed with fashion.
3.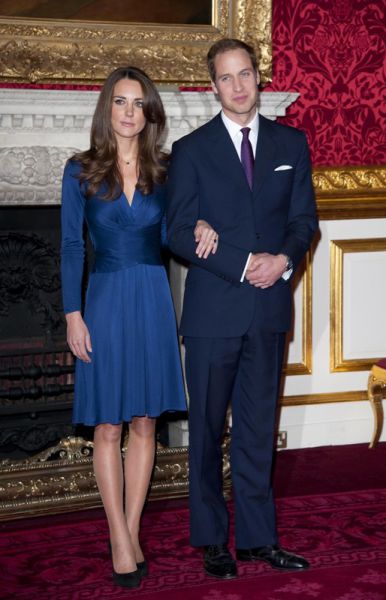 fot. East News
At the engagment day Kate chose a blue dress once more. This one is from Issa London and is already sold out in Great Britain. The dress went well with the engagment ring with saphire stone, which has already been copied by many street brands. Only accesories are the necklace and the ring. Prince is also in blue from head to toe.
4.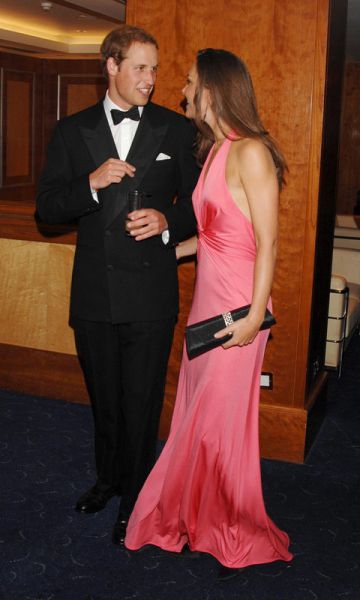 fot. East News
While attending some glamourous event, the queen-to-be was sporting a maxi pink dress with the drapery in front. There were also simple black bag and natural hair. William created a look with black suit and a fly.
However they're bonded with tradition, there is something eye catching in these young people style and it's worth to mention that William and Kate are one of the most stylish royal couples ever.